Welcome!
Our goal is to help our youth become true disciples of Jesus Christ by: building relationships with them, being examples for them and teaching them God's Word.
CTBC SUMMER ENRICHMENT CAMP
The CTBC Summer Enrichment Camp is an annual summer camp that fosters an exciting, fun, and adventurous learning experience for youth between the ages of 3 to 12. The CTBC Summer Enrichment Camp allows children to overcome academic, social and emotional difficulties so that they may reach their full potential by providing them with the opportunities and tools necessary to achieve excellence in everything that they do in life. The CTBC Summer Enrichment Camp takes place between June and August.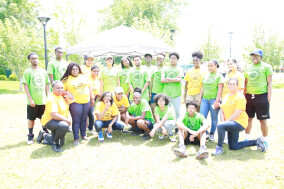 Bridges of Hope
Bridges of HOPE is a mentoring service designed to develop life long relationships with kids ages 6-13. This year we are in need of mentors so that every child will have their very own mentor. Please contact Kathy Jennings at 860-272-6667 or for more information or to help out!
JOSHUA GENERATION MINISTRY
Joshua Generation Leadership Ministry is committed to training the youth of today to assume leadership roles in the church and in the community. Our training method is to prepare young people to become church leaders just as Joshua followed Moses; as a result was prepared to lead when his time came (Exodus 17, 24, 32, 33; Numbers 11, 13, 27; Joshua 1-24). We have our youth's introduced to and shadow each leadership Board and office at CTBC. This includes: visiting the sick and shut ins, assisting with communion and Bible reading. We also involve them in outreach ministries at convalescent homes and homeless shelter initiatives in collaboration with CTBC Faith In Action. Community Service hours are given for participation in community outreach. Please contact Deacon Clinton Robinson for more information at 203-675-4481!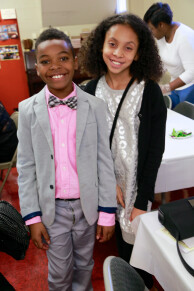 ---