Our goal is to provide an open atmosphere where young adults can be honest, open, heard, accepted, and equipped to live as a light for Christ, no matter what the cost! Some of our programs include....
Friday Night Alive
FNA is a teen ministry for young adults ages 13 and up! Every Friday teens are able to enjoy a nice meal together and and learn about their walk with Christ through many fun activities. They also have the opportunity to go on field trips and experience outings they normally wouldn't be exposed to such as horseback riding and skiing! For further inquiries please contact Youth Minister, Dashawn Wingate at 203-415-2932.
Other resources for our teens...
Teen Service: Every Sunday at 9:30a.m.
Basketball: The 1st Saturday of every month from 10a.m. to 12p.m.
Chosen
Chosen is a young adult ministry designed to create a safe space for young adults ages 18-40 to grow in their walk with Christ and with each other. For more information please contact President, Taquia Hearn at 475-224-9570.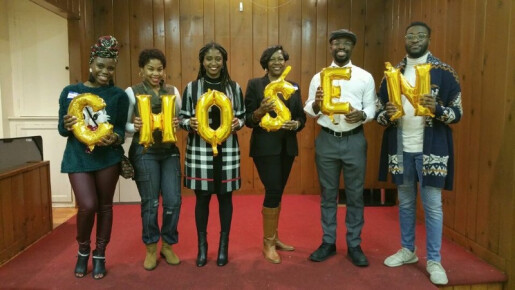 College
CTBC COLLEGE SCHOLARSHIP 2020
The CTBC College Ministry's mission is to empower and inspire students to take charge of their academic, social, and spiritual growth throughout their educational experiences.

The scholarships provide support to qualified graduating high school seniors and currently enrolled college students who are active members of CTBC. Each student selected will receive a $500 – $1000 scholarship.
APPLICATION DEADLINE:
Please download the CTBC Scholarship Application 2020 for full requirements.